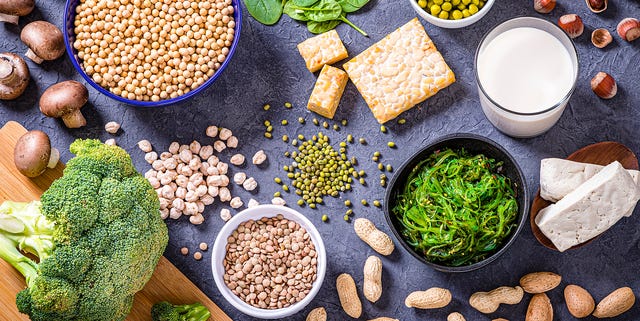 Keto Diet Plan | Fats are fatteners, right? Contrary to what fats lead you to think, they can actually help you lose weight. For example, the idea of ​​a keto diet plan is 'the more fat, the more you lose'. Partly true, provided some nuance is added. After all, you don't just gain weight by eating fat all day long. What is it like and what can you eat? You can read that below.
Lose weight with a keto diet plan
The keto diet – or: ketogenic diet – is a low-carbohydrate diet in which 60 to 80 percent of your total calorie intake consists of fats. If you want to try the keto diet, check whether your body can handle it. After all, you eat fewer carbohydrates than the recommended daily amounts prescribed by the Nutrition Center. For example, your body 'normally' gets energy from carbohydrates such as potatoes, bread, rice and pasta. With the keto diet you eat few carbohydrates and a lot of fats. If the body does not get enough carbohydrates, it switches to burning fat. Your body goes into ' ketosis ' because you take away the natural fuel source, carbohydrates. This is mainly expressed as: you burn fat. So a low-carb diet to burn fat.
What does a keto diet plan involve?
But if you want to try a keto diet, where do you start? You know the theory behind a keto diet , but how does that translate into practice? How do you exchange carbohydrates for fats? Which products do you eat and which products do you not?
In general, you can take as a guideline that you don't eat any fruit, no sweet vegetables, no pasta, no bread, no sweets such as sweets and cookies, no sauces and no milk and sugar – just to name a few. But how do you replace all these products? A simple keto diet schedule can provide guidance there.
What does a keto diet plan consist of?
A keto diet plan naturally consists of little to no carbohydrates. What can you roughly set up such a scheme with? Products such as poultry, many types of meat, fish and some forms of dairy fit within a keto diet. You can of course also go for meat substitutes (read the packaging whether they contain little/no carbohydrates), green vegetables, mushrooms, tofu, avocado, and some legumes and beans, such as green beans, string beans, soybeans and snow peas.
Our advice: think carefully about what you are going to eat the day before. The biggest pitfall is your ingrained patterns: sugar in the coffee, sweets in between, pasta for dinner. Plan your meals in advance, so that you don't get 'wrong' products in the first place and also prevent you from falling into routine behaviour. For example, swap your pasta for tofu, your sweet vegetables for green vegetables and your glass of milk for a glass of water.
What can you drink in a keto diet schedule?
Alcohol, soft drinks and fruit juices do not fit within a keto diet schedule (we do not recommend these three anyway). Within the keto diet plan, water, black coffee and green tea will become your best friends. You can also go for variations of water, such as sparkling or flavored water. And if you are really attached to something creamy in your black coffee, you can go for bulletproof coffee.
keto diet plan example:
It is of course entirely up to you to draw up a feeding schedule. After all, what you like to eat is quite personal. The trick is breaking your routine and letting the carbohydrates out. If you have trouble with that: below is an example of a keto diet nutrition schedule.
Breakfast
Food: Omelette with mushrooms, spinach and a little cheese.
Drink: Glass of water.
10 hours
Food: Handful of nuts, such as cashews.
Drink: Coffee, tea or bulletproof coffee.
Lunch
Food: Egg with avocado, cucumber, lettuce and chia seeds.
Drink: Coffee, tea or bulletproof coffee.
4 hours
Food: (Vegetable) yogurt with peanut butter and sesame seeds.
Drink: Glass of water.
Evening meal
Food: Tofu, broccoli, nuts, chia seeds, lettuce.
Drink: Sparkling or flavored water.